The new app, Pokémon Go, has been wildly popular in its short existence. Some of the numbers are jaw-dropping: Nintendo's stock has risen nearly 50 percent in the last five days. It has surpassed Candy Crush as the most popular mobile game ever, and has already overtaken Twitter in active users. In fact, mobile users are spending more time on Pokemon Go than Facebook, Twitter, Snapchat, or Instagram.
It's intention as a fun interactive game which encourages users to get outside and catch the Pokémon for themselves, is not without its problems though.
A rash of reports concerning illicit use of the app, robberies and even car accidents have been made. Just take a look at this in-no-way-comprehensive list:
7/

18: COLLISION A distracted driver strikes a police car while playing Pokemon Go in Baltimore.

7/

18: ASSAULT 19-year-old man is stabbed in Greenville, North Carolina.

7/

17: ROBBERY Two people are robbed in St. Joseph, Missouri.

7/

16: ROBBERY Three separate robberies occur in Denver, New York City, and Nashville.
7/16: SHOOTING Two teens are shot at in Palm Coast, Florida.

7/

15: ROBBERY Two people are robbed at gunpoint by three men in Fresno, California.

7/

15: ASSAULT A teen is stabbed and another teen is robbed in Redding, California.

7/

14: ROBBERY Two brothers are robbed in Lake Villa, Illinois.

7/

13: ASSAULT A distracted man is stabbed in an Anaheim park.

7/1

3: INJURY Two distracted men survive a fall off a cliff in Encinitas, California.

7/

13: ROBBERY A 19-year-old man is robbed while playing Pokemon Go in New York.

7/

13: ASSAULT A man is robbed at a bus stop in Austin.

7/

13: PAROLE VIOLATION A convicted sex offender is arrested for violating parole by being around children. YIKES!

7/

12: ASSAULT Two people are assaulted in a fight in Long Island.

7/

12: INJURY A 15-year-old girl is hit by a car and sustains collarbone and foot injuries in Pennsylvania.

7/

12: INJURY Texas teen survives bite from a venomous snake.

7/1

2: INJURY A driver in New York is injured after driving his car into a tree. Yes, he caught a tree.

7/

12: ROBBERY A man is attacked and robbed in Chicago.
7/10: ASSAULT A man is stabbed  in Forest Grove, Oregon, but keeps on playing.

7/1

0: ROBBERY A lure is used to bring players to a Pokéstop in O'Fallon, Missouri, where 4 men rob them.
7/7: ROBBERY A group of players are robbed at gunpoint in Parkville, Maryland.
When something new comes out which becomes a fad, people are eager to take it down, so it's important to remember that these stories are not common, and the majority of users love the game. But a pervasive question has popped up in legal circles, and that is: would Nintendo be held liable for injuries sustained while playing Pokémon Go?
Video game injuries and lawsuits
Believe it or not, something like this is far from without precedent. There has been a long-recorded history of video game players sustaining injuries; seizures, torn ligaments, broken bones and TV screens. You name it, and someone out there has probably done it. Nintendo is usually quick to react to these types of things: Most are aware of the warning on the start screen of any Wii game stating to secure the strap on the controller around your wrist. They remind people to take a break while playing, and they even gave away protective silicone covers for those Wii remotes, in the event that someone swings too wildly and cracks their friend over the head.
Lawsuits in relation to video game injuries have been filed before as well, not surprisingly involving the arcade staple, Dance Dance Revolution. Two friends were playing Wii, and one was struck in the groin area by his friend with the controller. A three-judge panel ruled in agreement with the insurance company that they don't have to cover damages, because the action was deemed intentional. An unfortunate decision for the injured to be certain.
The most famous and controversial lawsuit against a video game company was filed by Linda Sanders, the widow of a teacher slain in the Columbine High School massacre, against Acclaim Entertainment and a handful of other companies such as Capcom and Nintendo for America. The general thesis in the case was that video games and movies of a violent nature were directly liable for the shooter's actions. The lawsuit sought $5 billion in damages.
The judge ruled that all of the 25 defendants named in the suit were not liable for a number of reasons. One was that there was superseding cause and that the actions of the shooter were unforeseeable purely based on their love of violent games and movies. The judge noted that the companies were not liable because, "the harm is intentionally caused by a third person and is not within the scope of the risk created by the actor's conduct." Basically, the companies could not have possibly predicted that two deranged kids would one day shoot up a school. The same general conclusion was reached in the case of Wilson v. Midway, which claimed that Mortal Kombat was to blame for a child fatally stabbing his friend in the chest.
Would Nintendo Be liable?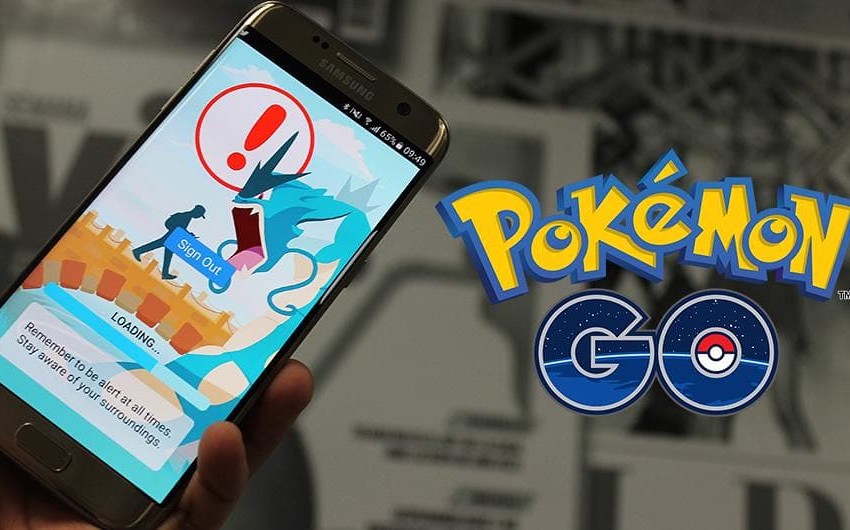 Despite the precedent of lawsuits ruling in favor of video game makers, it's a little tough to tell whether Nintendo would be liable for any injuries sustained while playing Pokémon Go. The company does a very good job of presenting warnings and disclaimers on their games, and it's clear they've thought about this possibility, given the game's terms of use statements. For example, one portion of it says, "you agree that disputes between you and Niantic will be resolved by binding, individual arbitration, and you are waiving your right to a trial by jury or to participate as a plaintiff or class member in any purported class action or representative proceeding." This is a very well crafted CYA statement which is intended to absolve themselves of potential litigation regarding in-app purchases, but covers injuries as well.
Perhaps a better question would be whether an insurance company would cover any of these injuries if a claim was filed. This depends on the circumstances, and we could very well have updates on this soon, as people have already been hit by a car, fell off their skateboard, and walked smack into a tree while playing the game. If an injury is serious enough to merit a hospital visit, and therefore necessitating a health insurance claim, a lot will depend on where and how exactly the injury occurred. Breaking your nose walking into a tree? Not likely.
If you take nothing else away from this, remember:
What's the world coming to? @theheraldsun pic.twitter.com/8MnUU2LKYJ

— Cassie Zervos (@cassiezervos) July 26, 2016
*Featured Image by Fredrik Rubensson, via Wikimedia Commons